Translations of Supernatural
Each of these translations of Michael S. Heiser's book, Supernatural  are free and may be distributed globally if they are unaltered and provided without charge.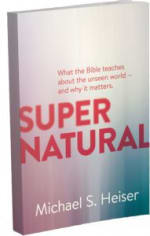 Albanian (MBINATYRORJA)
 
Arabic (

الْأُمُورُ الْفَائِقَةُ لِلطَّبِيعَةِ

)
   
Bahasa - Indonesian
   
Czech (NADPŘIROZENO)
 
Chinese (超自然) Simplified (簡體)
 
Chinese (超自然) Traditional (繁體)
 
Dutch (Bovennatuurlijk)
 
English - Not Free, Order Options
   
French (SURNATUREL)
   
Farsi (فوق طبیعی)
 
German
 
Hindi
   
Hebrew
 
Hmong
 
Japanese (超自然の世界) - Horizontal
   
Japanese - Vertical
 
Korean (초자연적인 현상)
 
Nepali
   
Polish (Ponadnaturalna rzeczywistość)
 
Portuguese (SOBRENATURAL)
   
Portuguese - MP3
                                            
Russian (СВЕРХЪЕСТЕСТВЕННОЕ)
     
Russian - MP3
                                            
Russian - OGG
                                            
Slovenian (NADNARAVNO)
 
Spanish (Sobrenatural)
   
Swedish (ÖVERNATURLIGT)
   
Swahili (NGUVU ISIYO YA KAWAIDA)
 
Tamil (இய#kைகk'அpபா#ப,ட)
 
Thai (สิ่งเหนือธรรมชาติ)
 
Ukrainian (НАДПРИРОДНЕ)
 
Vietnamese (SIÊU NHIÊN)
 
---
About the above downloadable files
Fonts: .zip file, containing .pfb  and .pfm Adobe Type 1 font files for Windows
Mobi: .mobi file, compatible with the Amazon Kindle application
MP3: .mp3 file, compatible with most audio players
M4B: .m4b file, MPEG-4 Audio Book, compatible with various audio players
OGG: .ogg file, Ogg Vorbis audio, compatible with various audio players
PDF:  .pdf file, compatible with the Adobe PDF Reader application
RTF: .rtf file, compatible with Microsoft Word and other text editors
TTF: .ttf file, TrueType font standard developed by Apple and Microsoft
Word:  .doc and .docx files, compatible with the Microsoft Word application
While we seek to provide clean and safe files, we strongly recommend that you use antivirus, anti-malware, and the like to verify the safety of any file that you download via the internet, including files on this site like the ones above. Remember
Terms of Use
 apply.
Apple, Microsoft, Word, Windows, Adobe, Amazon and Kindle are trademarks of their corresponding corporations and their use is not intended to be or suggest affiliation with or to be an endorsement by them.